Our Board of Directors ensures that our business strategies are aligned with the best interests of our members. Directors are BVCU members who are elected by their fellow members, for our members.
Our Board's mandate includes the overall responsibility and authority for the strategic direction of the credit union including leadership, stewardship, corporate governance, and monitoring performance.
The bottom line? The Board is in charge of making sure we're headed in the best direction for our members, that we have a solid plan for getting there. The Board meets at least 6 times each year. Directors also serve on board committees to share their expertise on specific topics, like governance.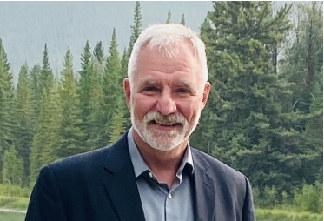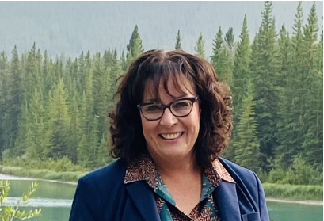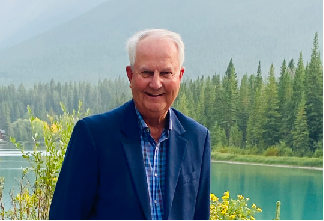 Doug Cameron
Secretary, Calgary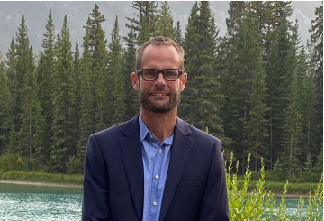 Rich Mottram
Director, Banff
Paul Stutz
Director, Cochrane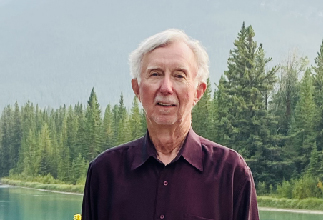 Wayne Lenhardt
Director, Cochrane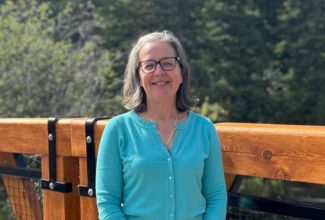 Linda Whittaker
Director, Canmore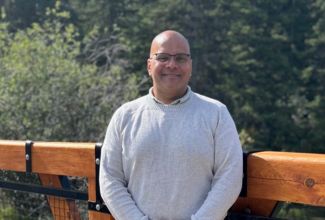 Raj Ghosh
Director, Calgary
Andre Aubut
Director, Airdrie 
Kevin has been with Key Savings + Credit Union and BVCU for over 40years. He was on the Board of Directors for Key Savings + Credit Union for 2 years prior to the merger in 2010 and has continued to serve the membership on the BVCU Board ever since.  Kevin currently services on the Governance and Audit, Finance & Risk Committees.
In his spare time Kevin enjoys hiking, golfing, and skiing with family and friends. Kevin is married, has two grown sons, and resides in Calgary.
Sheila joined BVCU when she moved to Airdrie in 2010, and she joined the Board in late 2014. During her tenure on the Board, Sheila has served as the Board Chair, Governance Committee chair. She is currently sitting on the Audit, Finance & Risk Committee as well as the Governance Committee.
Leveraging her Bachelor of Arts (BA) and Master of Business Administration (MBA) from the University of Alberta, Sheila's 25-year career in the telecommunications industry has provided her opportunities in sales, marketing, finance, as well as corporate planning.
Sheila's family has deep roots in the Credit Union system. Her grandfather was the founding member of the Red Deer Credit Union. She also serves as the Board Director for the Airdrie Ringette Association and is their current Volunteer Coordinator.

Doug was a long-time member of Key Savings + Credit Union when it merged with BVCU in 2010. In 2012, he joined the Board of Directors, and currently serving as chair of the Audit, Finance & Risk Committee and past chair of the Governance Committee where he continues to sit as a member.

Doug has extensive experience sitting on a number of boards and providing his expertise, having sat on the Calgary Chamber of Commerce, the CMA Calgary and Provincial Committees, and the Canadian Figure Skating Championship to name a few. Currently, Doug is also a Director for his Condo Association.

As a CPA with an Enterprise Resource Planning background, Doug's professional experience spans multiple areas including oil and gas, transportation, manufacturing and distribution as well as the public sector.
Rich joined the Credit Union in July 2018 and joined the Board of Directors shortly thereafter in February 2019. Rich has a wealth of experience sitting on various other boards which he brings with him to BVCU.
Rich has a degree in Economics from the University of Western Ontario and is the Chief Financial Officer of the Banff Hospitality Collective.
In his spare time, Rich is an avid golfer and skier.
Paul has been a life-long member of BVCU. Paul joined our Board in February of 2020, and he currently sits on the Governance and Audit, Finance & Risk Committees.

Outside the Boardroom, Paul began his successful career in Real Estate after retiring from the Canadian Ski Team in 2014. Paul currently sells real estate in Cochrane, Calgary, and the Bow Valley. In his spare time, Paul enjoys spending time with his family and skiing when possible.

Wayne joined BVCU in October 2010 and is serving his first term on the Board of Directors having been elected in February 2020. Wayne is part of the Governance and Audit, Finance & Risk Committees.
Wayne has his teaching credentials earned at the University of Saskatchewan and has taught at the high school, university, and community college levels.

After getting his Law Degree from the University of Western Ontario, Wayne practiced for the Federal Government in Ottawa in corporate/commercial law before moving back out west to Calgary where he worked with the City of Calgary Law Department and Alberta & Southern Gas Corp., before entering private practice.

Wayne's past board experiences include Director at the Agriculture Canada Credit Union and Director and then President of the Federation of Calgary Communities to name a few.
Linda joined BVCU's Board in 2022. Accounting and Financial Literacy are Linda's strengths, having been a C.P.A., C.M.A. since 1992. Her management experience includes small business (as a co-founder offering video and creative services to clients across Canada and the U.S.), small to medium non-profits (Library Services Centre and Canmore Golf & Curling), and larger public sector organizations (McGill University and the City of Waterloo).
Leveraging her strength, Linda is committed to the role of non-profits, social enterprises, and cooperatives in society as a whole and looking forward to the responsibility of serving on BVCU's Board.
Raj joined BVCU's Board in 2022, bringing with him more than 30 years' experience in business transformation and process improvement, accounting and finance,
information technology, enterprise risk management, operational processes, enterprise internal controls, ethics reporting, regulatory compliance, and corporate governance processes.  Raj has held various positions in many sectors including post-secondary institutions, Government and Crown Corporations, Resource Extractive Industries, City-Owned Utilities, Retail and Agricultural, Media, and NFP industries.
Raj is a proud alumnus of the University of Calgary Master of Business Administration (MBA) program and have a Bachelor of Commerce from the University of Alberta. In addition, he holds his  CPA, CMA designations as well as other designations in data privacy, enterprise governance, and enterprise risk management.
Raj has previous board experience which he is looking forward to leveraging with BVCU, coupled with his commitment to giving back to his community at large. 
Andre joined BVCU's Board in 2022, but he has always been community minded and devoted to helping others and making our community a better place to live.  He has been part of the Airdrie Rotary Club for more than 20 years, is a past Club President, and past Chair of the International Grants committee for Rotary International. Andre is also currently a board member for AMSQ and the Airdrie and District Community Foundation.
Andre has been a Real Estate Agent for more than 20 years, and he specializes in Commercial Real Estate with a great deal of experience in New Project Development.
Andre has lived, worked, and raised my two children Alex and Jessica with my wife Wendy in the City of Airdrie for the past 30 years after being posted to Calgary with
the Canadian Armed Forces in 1988.