Investing from the comfort of your own home

Reach your investment goals with digital investing made easy by Qtrade® Investor and VirtualWealth®.  You'll have advanced investment software at your fingertips with fast, friendly, and knowledgeable customer support every step of the way. 
Online investing with Qtrade Investor®
We have partnered with Qtrade Investor, the best self-directed online brokerage as ranked by Surviscor, to provide you with online investing from one of Canada's best online brokers.
If you prefer to self-manage your investments, Qtrade Investor empowers you to reach your investment goals:

Exceptional value: $8.75 stock trades for everyone, regardless of your account value, and $6.95 stock trades for more active traders. Plus, choose from 100 free ETFs and trade mutual funds commission free.

Outstanding service: Prompt, friendly service is part of the Qtrade experience. Get the right answers and solutions, right away. Knowledgeable investment representatives are ready to help you open a new account, transfer funds, or place a trade.

Accounts you need: Non-registered and registered accounts, including cash, margin, RSP, TFSA, RESP, RIF, and more.
Investment choices: Build a diversified portfolio from a wide range of investments including stocks, ETFs, mutual funds, bonds, GICs, and options, plus new issues/IPOs.

Planning and research tools: In-depth research and powerful tools to help you set goals, find and evaluate investing ideas, and review your portfolio. Qtrade gives you all the essentials, plus plenty of extras, including real-time quotes, analysts' recommendations, market news, investment screening tools, model portfolios, technical data, and much more.

Convenient access: Stay connected to the markets, wherever, whenever. Invest, monitor your portfolio positions and access market information online, with Qtrade Mobile for iPhone, iPad, and Android.

Award-winning trading experience: Qtrade Investor's easy-to-use and comprehensive trading platform has consistently been rated among Canada's best by independent reviewers, including The Globe and Mail, MoneySense, and Surviscor.
Online brokerage services are offered through Qtrade® Investor, a division of Credential Qtrade Securities Inc., Member of the Canadian Investor Protection Fund.
Digital advice from VirtualWealth®
A smart, easy way to invest
VirtualWealth is a simple and convenient digital investing service that provides you with a professionally managed, low-cost portfolio to match your personal financial goals, timeline and risk tolerance. VirtualWealth offers investment portfolios for a wide range of investor needs, including Responsible Investing options. Core portfolios track the performance of Canadian, U.S. and global stock and bonds. Responsible Investing portfolios make a positive impact beyond a financial return. The investment managers evaluate investments based on environmental, social and governance performance and work directly with companies to encourage improvements in their sustainability as well as their growth. Getting started is easy. Tell VirtualWealth a little about yourself and you'll receive a recommendation for an expertly designed portfolio that fits your needs. Then fund your account online and VirtualWealth will do the rest for you. VirtualWealth provides:
A fully automated service so you don't have to make any investment decision
A professionally managed portfolio of high-quality investments that are diversified across geographies, sectors and industries
Continuous oversight and regular rebalancing by our team of experts
Mobile apps for tracking your investments
Friendly support from knowledgeable investment representatives by email and phone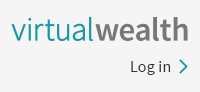 VirtualWealth is powered by Aviso Wealth Inc., one of Canada's leading independent financial services providers. Aviso oversees billions in assets under administration and management. It is owned by the provincial credit union Centrals, The Co-operators/CUMIS and Desjardins.

VirtualWealth is a trade name of Credential Qtrade Securities Inc., Member of the Canadian Investor Protection Fund.